The MAC Group was founded in 1992 as a supply, maintenance and repair service for equipment used in the engineering and rail industries, and since then we have continued to expand into other areas including the servicing and repair of small and large plant.
Below is a small selection of the types of equipment we can maintain and repair: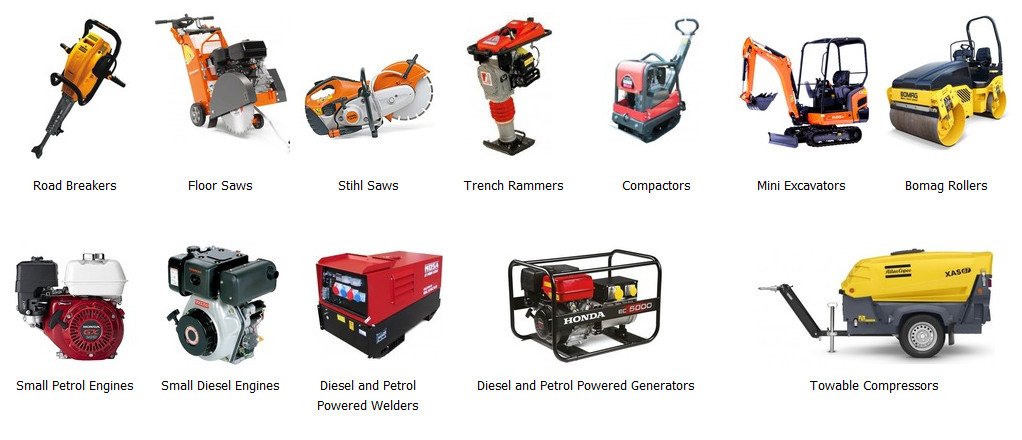 We pride ourselves on fully understanding your needs as well as your machines, so that we are ready to resolve, repair, and restart equipment when and wherever needed. Our qualified staff are fully equipped to carry out seamless repairs for all types of plant machinery, from small equipment to large plant and machines, we follow the most stringent standards when working on all types of sites or in our workshops.

Keeping Downtime to a Minimum
From fuel problems and non-starters all the way through to undercarriage overhauls, engine rebuilds, and complete machine refurbishments, we are able to efficiently diagnose the fault for you and obtain quality parts. We will then carry out comprehensive repairs as efficiently and as swiftly as possible to ensure that there is minimum downtime for your business.

There is no better way to maximise uptime than with regular servicing of your machinery. We have experience in servicing a full range of machine types and are familiar with a variety of machinery from popular manufacturers. As part of our wide-ranging service, we provide reports of any other issues and rectify them before they become a costly problem for your business. Additionally, oil sampling, if required, is available for complete peace of mind.

When your machinery breaks down, our team react straight away as we understand how costly downtime can be for your business. We pride ourselves on being able to react to your specific requirements as efficiently as possible.

Rapid Response
In the event that equipment fails, MAC provide a
Rapid Response
service.
With highly qualified engineers available 7 days a week, our customers have the assurance that their operational needs will be our top priority. This is essential 'peace-of-mind' across the
demanding and complex industry sectors in which we work, and is how we have retained well-established customer relationships over many years.